Fully Automated Gummy Production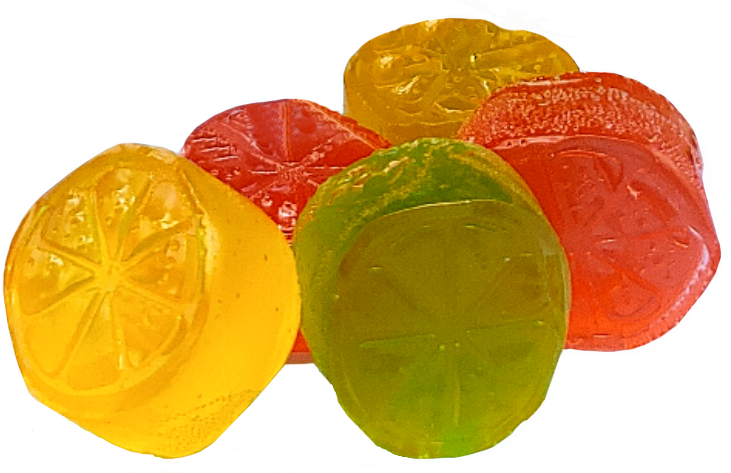 Our formulators are top in the field for creating various types of organic sugar coated or oil coated zero sugar gummies, from Turmeric-Ginger watermelon/ lemonade, CBD mango, to Rishi mushroom berry.
Our machines can mix the various ingredients into a homogenous batch in heated large vats. The prepared blended batches are then pumped into a depositor hopper where the formulation is dispensed into a conveyor of molds.
The dispensed heated formulation in the molds are conveyed through a cooling tunnel, where the gummies harden and set up to the clients specifications.
Stage 4 – Removal from Molds
The mold is automatically popped out of the molds and conveyed out to the end of the tunnel directly into the sugar or oil coating machine. We have many choices of shapes and sizes of molds to choose from. Square, cube, berry, bullet, bear, domed, stamped and custom made.
After gummies are coated, they are spread into drying racks and rolled to our environmentally controlled drying room for 48 hours. Once properly dried, we are able to fulfill and package the gummies into either pouches or containers of any size and width.