Natural flavoring derived straight from lemon peels and amazing fruit essence.
Organic Tapioca Syrup omits the need for genetically modified substitutes.
Vegan, non GMO, Gluten Free and of course lots of love.
Each of these tasty little gummies deliver 25mg of our organic Full Spectrum extract.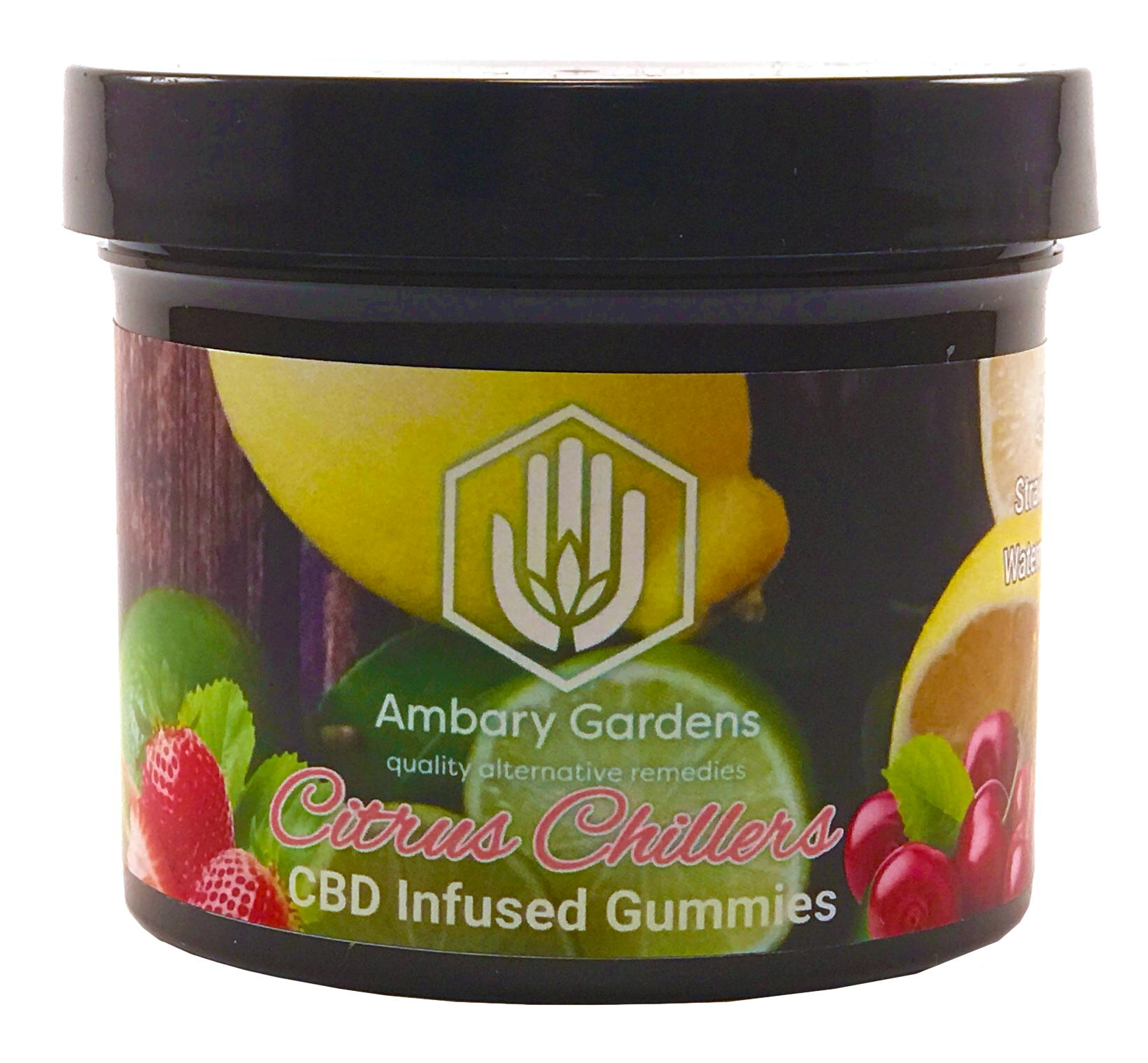 We are so excited to share our newest tasty creation with you! Packed with 25 mg of organic in-house grown Ambary Gardens CBD per gummie, this jar of goodness will be your new best friend! Citrus Chillers are a combination of 3 delicious summertime flavors: Strawberry Lemonade, Watermelon Lemonade & Cherry Limeade and on sale now!