Adley, host of The Adley Show and contestant on The Voice, loves our Ambary Gardens caramels!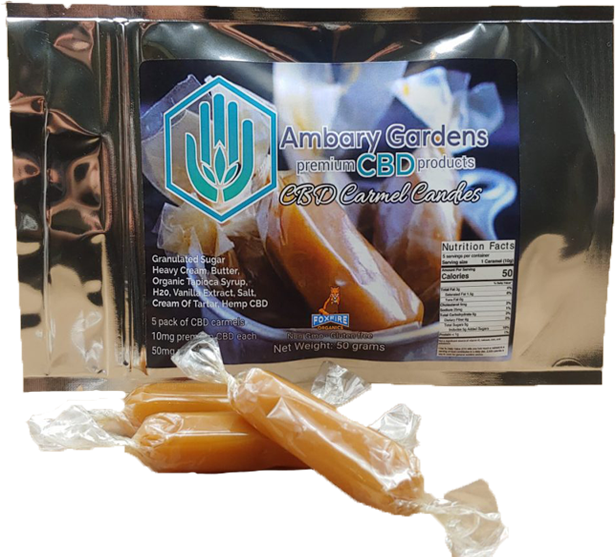 Real butter (yes real honest to goodness butter) can potentially help the absorption of CBD and all the other cannabinoids as well.
Put into your coffee or hot apple cider for an added sweet flavor with 10mg of CBD to boot!
Feeling anxious? Pop in a caramel and 'melt' that stress away
Feeling crafty? Slowly melt the caramels in a saucepan with a bit of milk and use as a topping on an array of things. A staff favorite is to drizzle it over scones.
Looking for a delicious, travel-friendly way to take your daily dose of CBD? These CBD Caramels are the answer you've been looking for. We are proud to present these sweet treats, and they're non-GMO, gluten-free, and made with only organic ingredients. CBD just got a little sweeter.